One-on-One Tutoring Program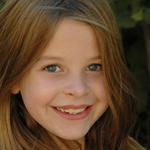 Let us help you with all your tutoring needs. Many elementary through college students benefit from our customized one-on-one tutoring program and our very affordable Drop-in Homework Help. Our experienced and highly qualified tutors are ready to work with all ages, subjects, and learning styles. We also offer a comprehensive assessment where our assessment specialist interviews the student and administers a written diagnostic test when its needed. The individualized process assesses math/reading/writing skills (including concepts, operations, computation, reading comprehension, fluency, spelling, and more) and uncovers learning disabilities. The individualized assessment is designed to accurately determine the student's mathematical and/or reading/writing skill level. The one-on-one attention, allows for better assessment of the student's abilities and needs. We pride ourselves in pairing the best tutor to meet the student's needs. Students, parents and adults are welcome to join our programs.
Call or Text us at 480-833-7338 to sign up for a FREE 1-on-1 tutoring session!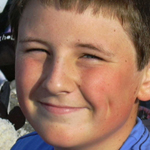 Drop-in Homework Help was established to support students as completely as possible. Any student on any level can Drop-in for math tutoring help! First come, first served, so call before you want help (480) 833-7338. We will be ready for you and your questions.
Every Monday and Wednesday from 5:00-6:00 PM and Tuesday and Thursday from 6:00-7:00 PM.
Students may come to one, two or all four sessions each week.
Option 1: Drop-in students $25/session

Payment required at time of session

Option 2: Monthly Payment Plan $128/month ($16/session)

Includes up to two sessions a week

Option 3: Monthly Payment Plan $225/month ($14/session)

Includes up to all four sessions a week

Option 4: Quarterly Plan $260/school quarter ($14/session)

Includes up to two sessions a week per quarter

Option 5: Quarterly Plan $460/school quarter ($12/session)

Includes up to four sessions a week per quarter
Drop-in Homework Help sessions provide guidance to students with school homework, worksheets, and study guides as needed. We will not assist with take-home tests, only examples which are similar. During our dedicated Homework Help hours, students may walk-in for help without any prior appointment. This service is convenient for students who occasionally need help and for students who like a quiet learning environment to do homework with expert guidance. The small group format allows the teacher to walk around and help each student as it needed.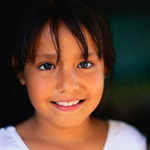 All Around Math is familiar with most standardized tests offered in the United States, and the level of math needed for each. We offer both individual and small group instruction .These test include: AIMS, PSAT, SAT, ACT, GED, ASSET, GRE, Military Testing, Nursing Testing, MCAT, LSAT and other professional tests.
For each test, students receive individualized diagnostics, practice tests, mastery tests, customized study materials, and focused instruction.
Intensive Summer Tutoring
All Around Learning Center offers intensive tutoring programs during students' summer vacation periods. Intensive summer tutoring allows students to take full advantage of the time they have off of school and build their skills at an accelerated pace.  Intensive summer tutoring is a good option for students who have fallen behind during the school year and want to avoid being made to repeat a grade. The program also caters to students who are on level with their peers, but want to advance their skills and knowledge in one or more subjects in order to prepare for the coming school year. We are very proud that many of our students are able to advance by grade levels in their abilities through their hard work at summer tutoring.