One-on-One Tutoring Program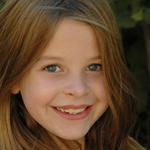 Let us help you with all your tutoring needs. Many elementary through college students benefit from our customized one-on-one tutoring program and our very affordable Drop-in Homework Help. Our experienced and highly qualified tutors are ready to work with all ages, subjects, and learning styles. We also offer a comprehensive assessment where our assessment specialist interviews the student and administers a written diagnostic test when its needed. The individualized process assesses math/reading/writing skills (including concepts, operations, computation, reading comprehension, fluency, spelling, and more) and uncovers learning disabilities. The individualized assessment is designed to accurately determine the student's mathematical and/or reading/writing skill level. The one-on-one attention allows for better assessment of the student's abilities and needs. We pride ourselves in pairing the best tutor to meet the student's needs. Students, parents, and adults are all welcome to join our programs.
Call or Text us at 480-833-7338 to sign up for a FREE 1-on-1 tutoring session!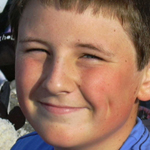 Drop-in Homework Help was established to support students as completely as possible. Any student on any level can drop in for math tutoring help! Spots in the program are first come, first served, so call (480) 833-7338 before you plan to attend. We will be ready for you and your questions.
Drop-in Homework Help is held Monday through Thursday from 5:00-6:00 PM.
Students may come to one, two, or all four sessions each week.
Option 1: Drop-in students $25/session

Payment required at time of session

Option 2: Monthly Payment Plan $128/month (approx. $16/session)

Includes up to two sessions a week

Option 3: Monthly Payment Plan $225/month (approx. $14/session)

Includes up to all four sessions a week

Option 4: Quarterly Plan $260/school quarter (approx. $14.50/session)

Includes up to two sessions a week per quarter

Option 5: Quarterly Plan $460/school quarter (approx. $13/session)

Includes up to four sessions a week per quarter
Drop-in Homework Help sessions provide guidance to students with school homework, worksheets, and study guides as needed. We will not assist with take-home tests, only examples that are similar. During our dedicated Homework Help hours students may walk in for help without any prior appointment, but please call first to ensure that space is available. This service is convenient for students who occasionally need help and for students who like a quiet learning environment to do homework with expert guidance. The small group format allows the teacher to help each student as it needed.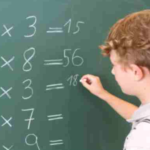 Students with learning disabilities, regardless of their age, need a consistent, accommodating and enriched environment to promote learning.
Children: No two children are alike, the support they need is different. Our one-on-one individualized setting, along with our multi-sensory methods, are key factors in meeting the special needs of our students. The curriculum is customized to each student based on the student's needs, preferences and abilities. The lessons are conducted in individual, quiet rooms to eliminate any distraction. Through our guided instructions, students work on understanding quantities and operations first, then mastering the basic number facts in all four operations, then proceed to more complex computations, applications and problem solving. The information is given in small "chunks" using various methods meeting the student's learning style. Our program provides an excellent learning opportunity for students with ADHD, ADD, dyslexia, dyscalculia, uncommon processing styles and social problems. We also provide guidance and support to the parents on how they can best help their children with mathematical education.
Adult: Our one-on-one individualized setting, along with our multi-sensory methods, are key factors in meeting the special needs of our adult students. We provide support with college classes, special math-related projects and tests. One-on-one tutoring is able to support independent living task learning, for example: simple banking, balancing a checkbook, paying bills and many other essential life skills.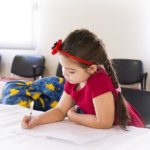 All Around Math is well versed in the special needs of the gifted and talented student, as well as their parents' needs. All Around Math actively supports gifted programs like Scottsdale Supports of the Gifted, and Arizona Gifted. We work closely with Arizona Department of Education Special Needs Department to keep abreast of changes in curriculum and ancillary services as they are added.
We are well aware that the gifted may or may not be gifted in math. We recognize how frustrating it can be when a student's math abilities are out of balance with other gifts. We also recognize how students gifted in other areas may find that their math achievement holds them back from achieving overall. For example, we began working with a twelve-year-old college student who needed four college math classes to graduate. While math was a frightening subject for this student, it is no longer a dreaded subject because of our age and level appropriate work by our tutors. The ability to master college math levels has given the student confidence to tackle other tasks that had been frightening in the past.
We are also aware of the frustrations students with gifts in mathematics have in relating their understanding to practical applications. Our tutors are well versed in how to relate applied math in order to build self esteem in other areas.
Students who are gifted in math, those who are qualifying for John Hopkins and other gifted programs, at all ages, or are just interested and want to be challenged, will all find support at All Around Math.
Early Learning through High School: All Around Math tutors are instructed in the art of making math fun, on all levels and at any speed. Tutors work well with teachers to provide the student with the tools required to achieve in the classroom, and with extracurricular math activities. We have worked with children as young as three years old. We also recognize that students who are gifted in other areas, may not be as gifted in math. We support the student so that their understanding of basic math principles are sound.
College and Adult: Students of all ages will find our tutors knowledgeable and supportive. We understand that some college students are younger and we are able to make the tutoring blended, both age appropriate and level consistent to support the student's needs. Younger students entering college will find our transitioning approach helpful in their math learning. We have had college students as young as twelve years old, and been able to support them through required levels of math, to allow them to not be held back by lagging math skills and math classes.
Besides our One-on-One Tutoring we offer a wide variety of programs tailored toward our gifted students.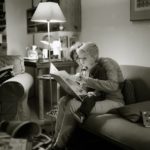 All Around Math staff will gladly work with students in any math and science curriculum. Both morning and afternoon sessions are offered for individuals or small groups. When your student needs help between tutoring or group sessions, Drop-in Homework Help times are available.
We recommend the Saxon Method, judged by mathematics experts to be among the most successful curricula available. We also advise parents on techniques to support children in their math studies.
All Around Math staff is open to your style of instruction, as we believe the parents know their children best.
We are also open during the day, convenient for your home school scheduling. We are located near shopping facilities for those of you who wish to leave your student at the center for the duration of their session.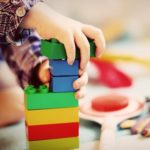 The earlier children begin to enjoy math, the better. We offer both one-on-one and small group programs designed for Pre-K and Kindergarten students. The activities focus on building number sense and logical thinking at an early age, by using hands-on multi-sensory methods. The one-on-one program is customized to each child allowing to set both the curriculum and the pace by each student's ability, while the small group lessons are great for interaction and peer building in an active learning setting.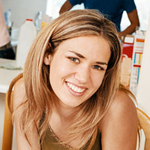 We offer a wide range of math support for adults including individualized, one-on-one tutoring and parent support.
Individualized math refresher tutoring helps adults who plan to re-enter any school system. We provide help and guidance with entering and participating in the course of study your are needing.
We also offer one-on-one math help for adults needing to take a math test for their profession or taking a test containing math skills. All Around Math is familiar with most standardized tests offered in the United States, and the level of math needed for each. These test include: AIMS, PSAT, SAT, ACT, GED, ASSET, GRE, Military Testing, Nursing Testing, MCAT, LSAT and other professional tests.
We teach parents successful techniques for helping their children with school work. In addition, our recreational math programs lets us share our passion toward math with anyone interested. Please ask us about the details. Contact Us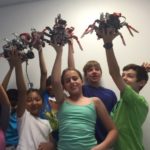 All Around Learning Center offers summer camps and programs for all children. Our camps use brain-researched learning strategies and connect curriculum to real-life learning through small group opportunities and hands-on learning. We offer various fun and challenging enrichment camps, such as robotics, math-science, eager engineering, computer game design, and coding programs. Many of our students improve their math, reading, and writing abilities through our skill building camps. We promote leadership and teamwork and welcome the exceptional and gifted learners.
For dates and registration information visit the Summer Camp Schedule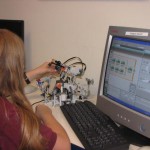 After School Clubs
We host After-School Clubs throughout the school year and during both fall and spring semesters.
Clubs are held at our center in Tempe (7571 S. Willow Dr.), and are open to all students. They are usually scheduled for Friday evenings and Saturday mornings. It's a unique opportunity to try something new, or meet a new friend!
We also partner with various schools in the Phoenix metropolitan area, hosting clubs specifically for their students only.
Please click on the "After School Clubs" tab  above for more details.
For additional information please call 480-833-7338.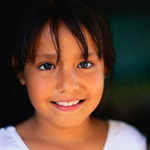 All Around Learning Center is familiar with most standardized tests offered in the United States, and the level of math needed for each. We offer both individual and small group instruction .These test include: AIMS, PSAT, SAT, ACT, GED, ASSET, GRE, Military Testing, Nursing Testing, MCAT, LSAT and other professional tests.
For each test, students receive individualized diagnostics, practice tests, mastery tests, customized study materials, and focused instruction.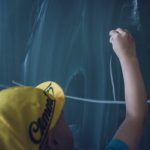 Various weekend and evening workshops will be offered during the school year both for students and adults. Upcoming workshops will be announced in our newsletter and on our website.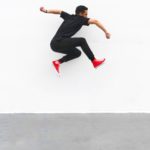 STEM field trips are offered during the school year for elementary through high school classes. These are widely loved by the kids since they are located at Gravity Extreme Zone. Let us help your students on how STEM is applied in the real world! They'll love it!